I almost finished a new animation! It's an animation I made for school called THE SHEEP SHOP! Here's a picture: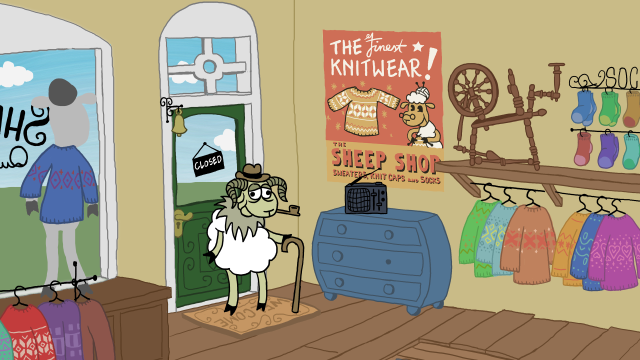 I finished all the animation. I just need to do the sounds and music! Will upload it to Newgrounds soon.
I also just uploaded a short stop motion film. You can watch it here! I put it on YouTube before but the quality of the video got totally fucked up. But here on Newgrounds it looks great! I love Newgrounds.